Safety meets simplicity
​Sealit desktop app for file encryption gives you full control over your files. You don't need to stress even if your file has been sent to the wrong person – they won't be able to open it unless you add them to your list of collaborators.

Compatible with your existing platforms
Sealit is compatible with all file exchanging platforms you already use – whether you do it via email, Slack, Dropbox, Skype, or Microsoft Teams. You can exchange Sealit secured files just like the regular ones – no limits.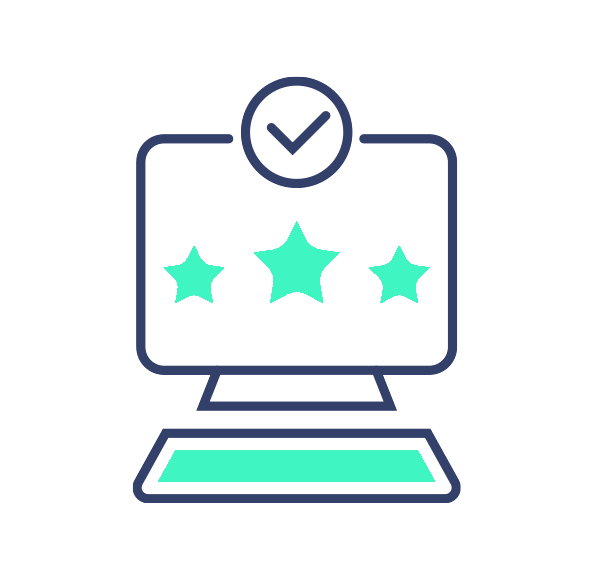 All file formats are ​supported
Every file format can contain sensitive data. Use the Sealit desktop app to secure any file you want whether it is .xlsx, .doc, .pptx, .jpg, .pdf etc. No worries about the size either - protecting even very large files will not slow you down.
How to encrypt a file with Sealit?
Simply right-click on any file and the Secure with Sealit feature will pop up among your regular options. After choosing the Secure with Sealit, you can decide whether you want to share access to the file with someone or to keep it private to yourself only.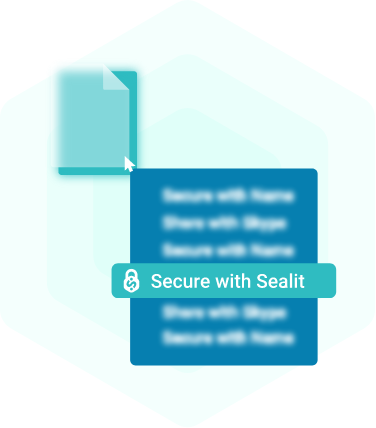 How to decrypt Sealit protected file?
To decrypt a Sealit file, just double-click on it like you normally would, and you will receive a notification on your phone asking you to confirm the access via the Sealit mobile app. Until the access is confirmed through the app, the file can't be opened – all you'll see is a message saying the file is encrypted.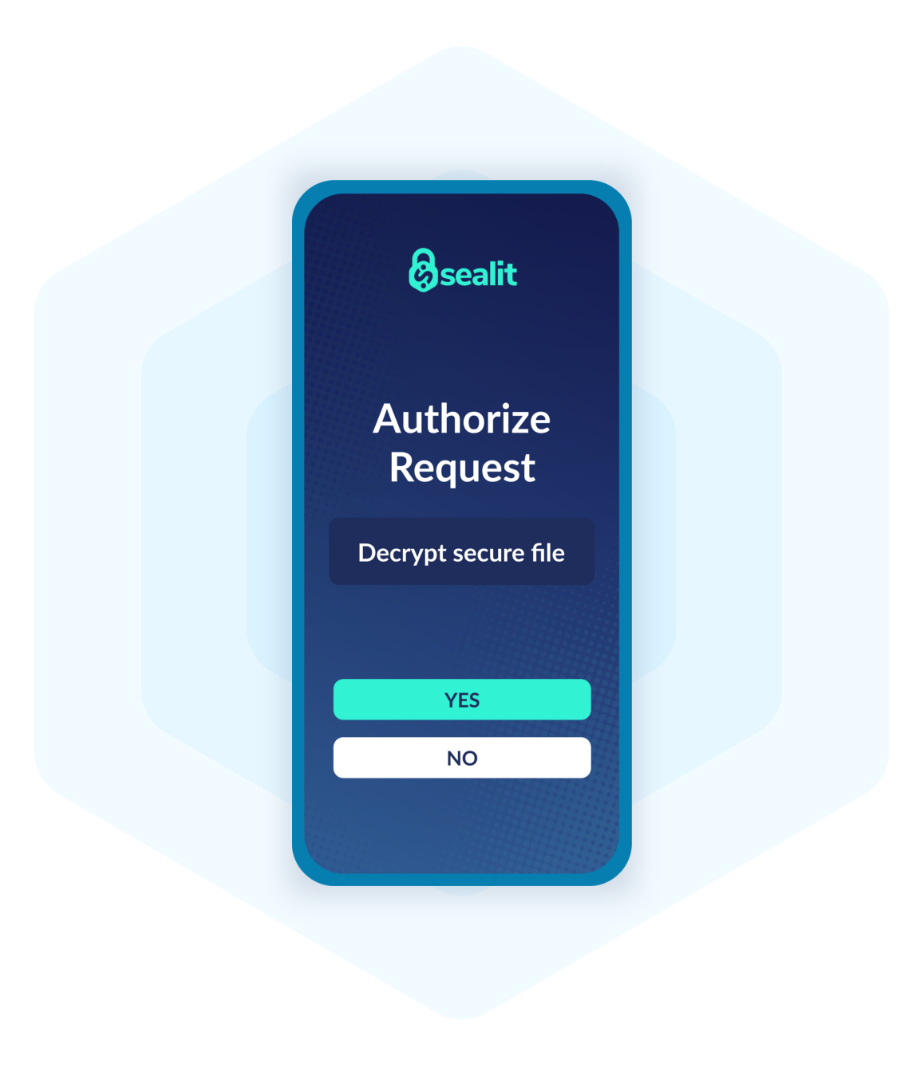 Who can decrypt and read a Sealit file? ​
When you protect a file with Sealit, only you and the contacts you choose to share file access with will be able to read and decrypt them. If you didn't select any contacts, only you will be able to decrypt and read the file.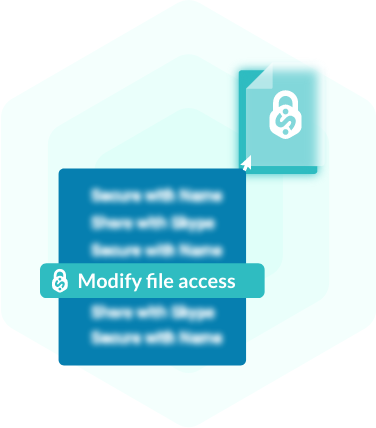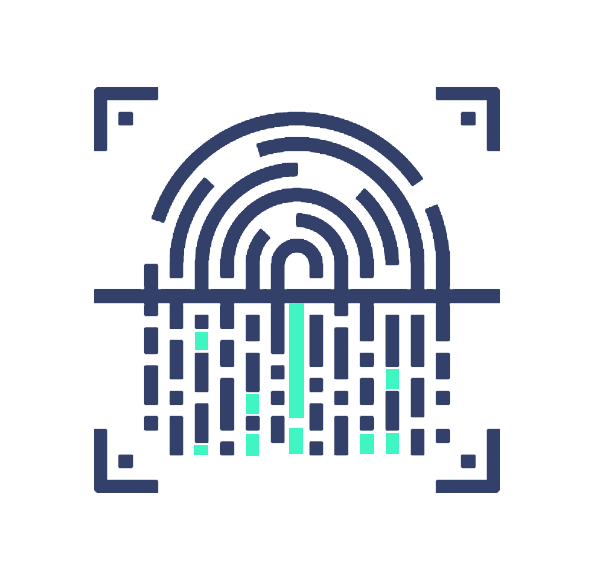 Verify your access in one second
​By using biometrics as the authentication, Sealit's mobile app makes access quick and easy ​for all file collaborators, while keeping your data invisible to everyone else.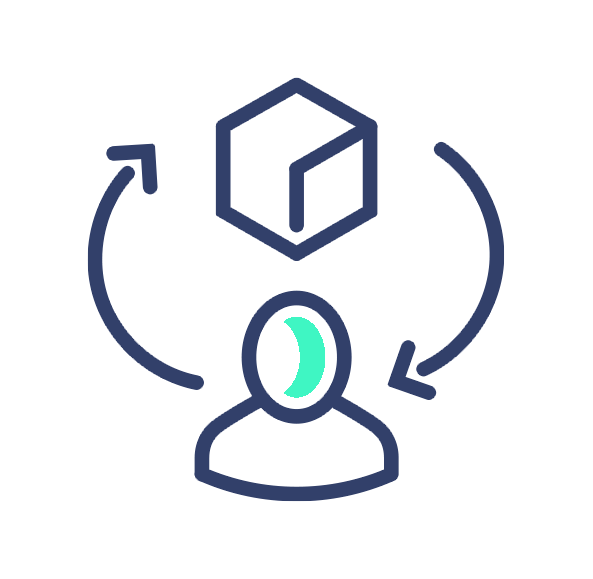 Seamless collaboration​
Collaborating on a file, you need to access it frequently during a day - verifying access each time can feel like an interruption. To assure your workflow runs smoothly, remember file access for one day.